Charest, Nicholson Named to D Magazine's "Best Lawyers in Dallas"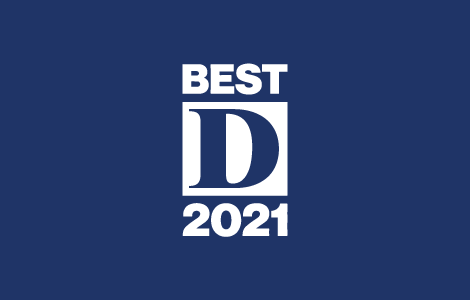 Daniel Charest and Darren Nicholson represent the firm this year on the list of the "Best Lawyers in Dallas" published by D Magazine. Both are recognized in the practice area of Commercial Litigation.
During the past year Mr. Charest has also been honored as "Attorney of the Year" by Texas Lawyer, and named among a select group of "Winning Litigators" by the National Law Journal. He served as lead trial attorney in successfully demonstrating governmental liability for flooding that devastated homes and businesses during Hurricane Harvey. In addition, his efforts led to Facebook changing its practices in the training and care of content moderators, securing a significant financial settlement. He also maintains a highly regarded practice in pursuing individuals' rights against oil and gas operators and lessors in royalty disputes.
Mr. Nicholson is playing a key role in bringing the architects of the opioid crisis to justice in nationwide litigation, while trying a series of other complex commercial and intellectual property cases for individuals and companies.
The honorees on the annual Best Lawyers in Dallas list are nominated by their peers based on discerning which attorneys in the region are producing the most outstanding work. Once the nominations are tabulated, a panel of lawyers and the magazine's editorial staff choose those who best represent the top attorneys in Dallas.
The complete list is published in the May issue of D Magazine.