Five Burns Charest Attorneys Named to List of Nation's Top Plaintiff Lawyers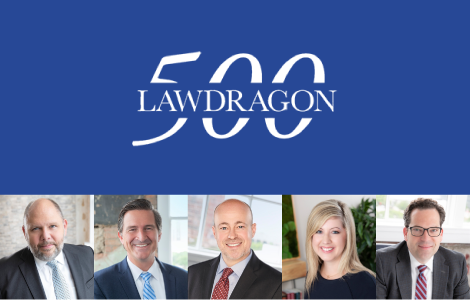 The Lawdragon 500 Leading Plaintiff Consumers Lawyers Guide has recognized five Burns Charest attorneys on the prestigious list for 2021.
Lawdragon selects honorees through nominations, research and review by a distinguished board of other top attorneys from across the nation. The 500 lawyers selected "fight the good fight for consumers" and "stand up against the worst, seeking justice and providing hope" according to the publication.
"I can't tell you how proud we are to have five Burns Charest lawyers honored in Lawdragon's 500," says the firm's co-founding partner Warren Burns. "This type of recognition really speaks to our firm's singular commitment to protecting the rights of American consumers."

"I believe that the research revealed the leadership role our firm has in a number of important, high-profile and cutting-edge matters," says co-founding partner Daniel Charest. "We've never been reluctant to step up for the right cause, even against long odds."
The Burns Charest attorneys selected to this year's list are:
The complete list and additional information is available here.