Bankruptcy Court Denies Johnson & Johnson's Initial Attempt to Delay Talc Litigation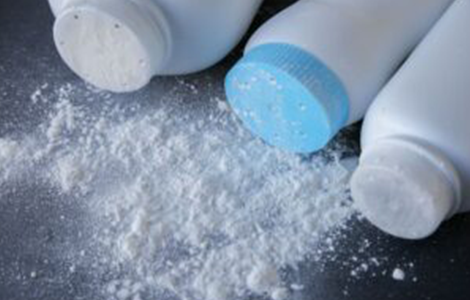 On Wednesday, October 20, 2021, a courtroom of lawyers—a mix of bankruptcy professionals and talc personal injury lawyers—appeared in the Western District of North Carolina before The Honorable J. Craig Whitley for the First Day Hearings for newly-created LTL Management, LLC. The Johnson & Johnson affiliate, JJCI, had created LTL Management in the corporate maneuver called the Texas Two-Step, in which JJCI sought to sever its talc-related liabilities into LTL Management and its assets into New JJCI, which would be free of all such liabilities. Almost immediately after its creation, LTL Management declared bankruptcy because of the 38,000 and more pending talc-related claims.
In the First Day Hearings, the J&J affiliate attempted to stop all litigation across the country for J&J, JJCI, all J&J entities, J&J retailers, and J&J insurers. Led by the MDL Plaintiffs' Executive Committee Creditors, of which Burns Charest is a member, creditors opposed the expansive stay J&J sought. And Founding Partner, Daniel Charest, led the efforts for Burns Charest LLP. The Court agreed, as a procedural matter, that the J&J affiliate had posed the question in the wrong manner. But the Court allowed argument by the J&J affiliate on the scope of the stay and a temporary restraining order to halt the nation-wide litigation. After the J&J affiliate made its argument, the Court called the parties to return on Friday, October 22, 2021, to complete the hearing on the TRO.
On Friday, the creditors took the floor. The creditors cross examined LTL Management's declarant and established that the 38,000 talc claimants had direct claims against Johnson & Jonson (the parent entity) and that LTL Management had failed to show any indemnity obligations that might affect the bankruptcy proceeding. After the full hearing, the Court questioned both the justice of and legal support for the Texas Two Step. And the Court denied the J&J affiliate's TRO application as applied to Johnson & Johnson (the parent entity), all J&J affiliates (except LTL Management and Old JCCI), all retailers, and all insurers. The claims against those entities may continue unabated—at least until the J&J affiliate tries another mechanism to derail that progress.
"While the deck seemed stacked against the talc victims in the bankruptcy, we were able to preserve the claims against the parent Johnson & Johnson and keep the cases moving forward," said Founding Partner Daniel Charest. He continued: "We plan to attack the overall Texas Two-Step approach J&J has taken and to obtain justice for our clients before a jury of their peers."
The case is In re LTL Management, LLC, No. 21-30589 (W.D.NC).