Prestigious Legal Publication Names Daniel Charest Among Top Litigators in Texas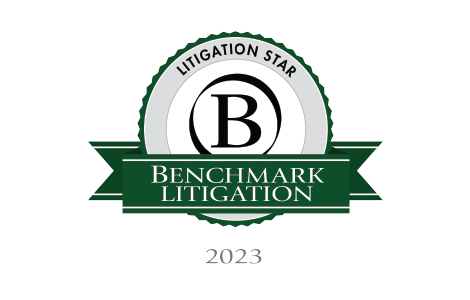 Daniel Charest has been recognized again as a "Litigation Star" for the state of Texas in the 2023 Benchmark Litigation guide to the nation's finest trial attorneys. Editors at the publication used attorney surveys, client-based research and a review of recent casework in developing the list. Lawyers named as "Stars" for their respective states are consistently identified by their peers and possess a strong case record and positive client feedback.
This marks the third consecutive year that Mr. Charest has been honored by the publication for his commercial litigation practice as well as his success in the area of class action litigation. More information on the honor is available here.