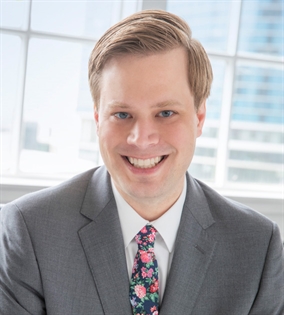 Kyle Oxford is a tireless advocate who is passionate about representing the underdog. Whether he's fighting for landowners suing gas operators for unpaid royalties, business owners who are sold faulty products, individuals who think airplane ticket prices are too high, or immigrants alleging private immigration detention facilities illegally engaged in human trafficking and wage theft, Kyle is committed to ensuring everyone gets their day in court—no matter their economic status.
Recently, in Scola v. Facebook, Kyle represented a class of Facebook content moderators who developed PTSD on the job. Kyle and the rest of the team at Burns Charest helped them obtain a landmark settlement which required Facebook to pay more than $50 million and to implement reforms to protect content moderators going forward. The case made national news, receiving press from The Washington Post, The Verge, NPR, and Engadget.
Education
Tulane University Law School, cum laude
Trinity University (B.A. in Political Science)
Managing Editor of the Tulane Law Review
Student attorney in the Tulane Civil Litigation Clinic
Volunteer for Entertainment Law Legal Assistance Project
Admissions & Honors
State of Louisiana, 2015
State of Texas, 2017
Northern District of Texas, 2022
Eastern, Middle, and Western Districts of Louisiana, 2015
Court of Appeals for the Fifth Circuit, 2015
Court of Appeals for the Ninth Circuit, 2020
Managing Editor, Tulane Law Review
Texas Super Lawyers, Rising Star 2023
Lawdragon 500X - The Next Generation, 2023


Publications
United States: Class Actions, Global Competition Review (GCR), Americas Antitrust Review 2021 at 52, available HERE

Memberships
The Committee to Support the Antitrust Laws (COSAL), Amicus Committee—Filed the Amicus Committee's first-ever amicus brief in Ocean Wholesale Grocery Cooperative, Inc. v. Bumble Bee Foods Inc, No. 19-56514 (9th Cir.), on appeal from No. 3:15-md-02670-JLS-MDD (S.D. Cal.).
Representative Cases
Airline ticket purchasers allege that American Airlines, Delta Airlines, United Airlines, Southwest Airlines conspired to fix ticket prices. So far, American Airlines and Southwest Airlines have agreed to settle the case for $45 million and $15 million, respectively. In re Domestic Airline Travel Antitrust Litigation, No. 1:15-mmc-01404-CKK (D.D.C.).
Oklahoma and Kansas landowners in the Anadarko Basin alleged that two of the largest gas producers in the region conspired to fix oil and gas lease bonuses. Kyle and Burns Charest helped obtain a $6.95 million settlement for the plaintiffs. Thieme et al. v. Chesapeake Energy Corp. et al., number 5:16-cv-00209 (W.D. Okla.).
A group of investment funds and owners of royalty rights to thousands of leases in a complex multi-district litigation against one of the world's largest natural gas producers. In re: Chesapeake Barnett Royalty Litigation #2, MDL No. 96-000003-15 (96th District Court, Tarrant County, Texas).
Classes of immigrants detained in private civil immigration detention facilities operated by The GEO Group. The plaintiffs allege that GEO violated state and federal wage and human-trafficking laws by forcing detainees to work for $1 a day, regardless of the amount of hours worked. Kyle helped defeat GEO's motions to dismiss and obtain class certification. Novoa v. The GEO Group, Inc., No. 5:17-cv-02514-JGBSHKx (C.D. Cal.).
A group of dentists who purchased a faulty product from 3M Company used to make dental crowns. Kyle helped defeat 3M's motion to dismiss and obtain a $32 million settlement for the dentists.